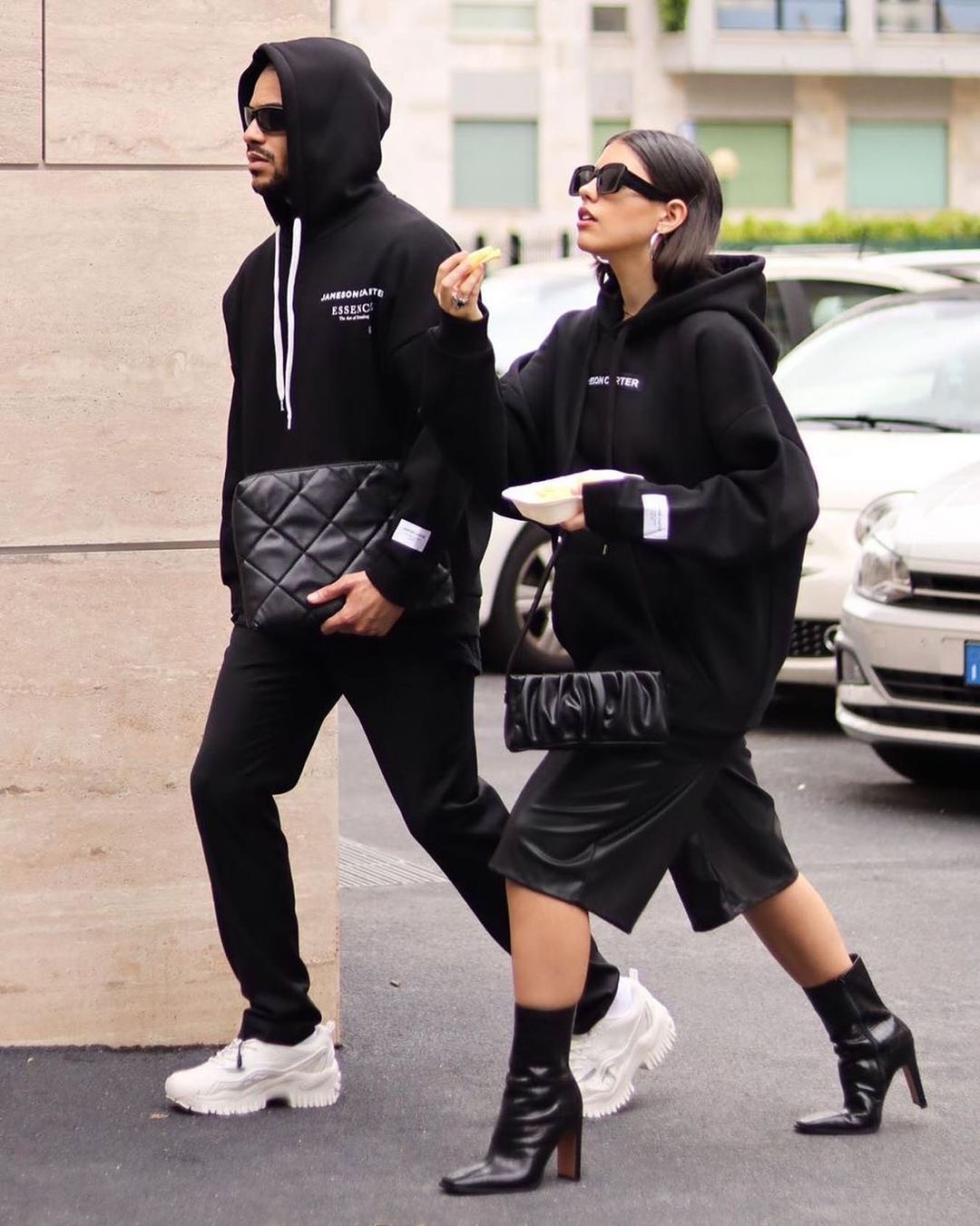 When you're in a relationship, it's extremely fun to dress together! Couple style is more than just
matching outfits; as we all know, it's about finding styles that fit both you and your partner.
In this article, we're going to help you both dress to impress as we provide you with all the
couple fashion tips you need to flaunt beautiful him and her styles.
When it comes to clothes, you need to know the right fabrics for your style. In couple fashion,
you should not only be aware of your colors, but also what type of fabric works well with both
outfits! For instance, a man must know when his girlfriend needs something cotton-y, and the
girl has to have an idea about her boyfriend's preference in denim.
Matching is a Big No!
Matchy-matchy outfits are out. Couples have a style that is not about matching, but instead
finding similarities between you both to achieve that perfect him and her style!
Colour Correction is Key
Colors are always an essential part of couple styles as it compliments the other person. Couples
can have different color schemes, but should find ways to work both of them into their outfits. If
you want to work around the same color as your partner, try choosing another shade in that
spectrum. For instance, there should be a slight variation with two black shirts, with one being
lighter and the other darker!
Similarity When it Comes to Accessories
Accessories are always a great way to flaunt up an outfit, and both people in the couple must
have similar accessories. It's all about working together when it comes to outfits! Couple fashion
should always find ways to include both the woman's and man's styles into their outfits, from
sunglasses to shoes!
Decide Your Outfits Beforehand
It is vital to have a plan for what you're going to wear. Him and her styles should be planned with
each other in mind beforehand! Couples should plan outfits for themselves and try to coordinate
the colors ahead, so there's no mix-up on the day. Do not match every outfit together to avoid confusion. Instead, couples should take time to consider which outfits work well together and then coordinate accordingly. For instance, if the
man has a checked button-up shirt with blue jeans, it's okay for the woman to wear blue jeans
as well! As long as they're both appropriate outfits that can be matched, they should be able to
coordinate.
It's important to keep in mind that both him and her styles should be at the same level. Couples
need to be on their A-game when going out, so don't try something too adventurous on your
own! For example, when a woman is wearing a classy long skirt and finds that her boyfriend has on
shorts, she may want to wear jeans or something else more appropriate for walking around!
Couple style tips can be tricky at times because of this rule, but it's essential to keep an eye out
in order to avoid looking mismatched.